DreamStation Auto BiPAP
Take charge with ease and confidence.
DreamStation Pro is responsive, informative, easy-to-use and connects remotely to your care team. In every way, it's designed to make it comfortable to help you stay committed to treating your sleep apnea.
Delivers BiPAP-check therapy to determine the fit of your mask.
Displays the nightly Apnea/Hypopnea indices (AHI) value.
Displays the percentage of time that the user experienced periodic breathing.
The colorful display features an icon-based navigation system.
Among the leading BiPAP brands, DreamStation features comprehensive selection of wireless options — including Bluetooth, Cellular and WiFi.*
Connects to the DreamMapper App on supported mobile devices to enhance your sleep therapy experience. [Android] [iOS]
Performance Check— gives you peace of mind by simplifying in-home evaluation and troubleshooting, while confirming every morning that your device was working properly through the night.
Provides maintenance alerts and reminders every 30 days.
63% quieter than the ResMed Airsense 10.**
Also available in standard CPAP, CPAP Pro, Auto CPAP, and BiPAP versions to meet your therapy needs.
Supports the optional heated humidifier attachment.
*Internal assessment of 2015 competitive data comparing to ResMed Airsense10/Aircurve10 platform and Fisher and Paykel Icon series platform.
**Acoustics bench tests by Orfield Laboratories, Inc. evaluating Philips Respironics DreamStation and ResMed Airsense10 PAP therapy devices.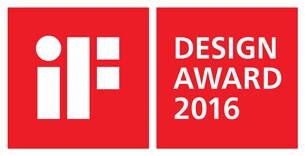 DreamStation is a recipient of the iF Design Award for 2016 in the product design discipline.